Body Work
Specializing in body work necessary to achieve award-winning paint jobs, we have a full-service body shop that can assist in any repair to your hot rod, pro-touring, or restoration project. Our crew has decades of expertise necessary for high end fit & finish so your car can stand out from the crowd!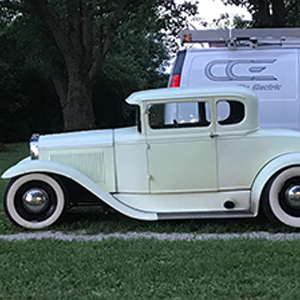 Chop Top
First done as a way of streamlining a vehicle to achieve a smaller, more aerodynamic envelope. Today, it's used as a design element. Lowering the roof of a vehicle is involved and requires specialized processes. We have the tools and techs to achieve the lower, leaner look.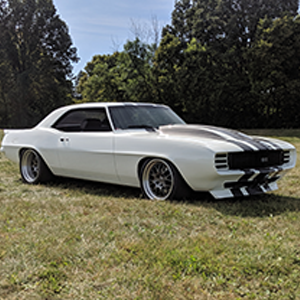 Detailing
Detailing can be as easy as a wash and polish or it could be more involved with a full-on wet sand, buff, polish, paint correction and orbital polishing. Every vehicle is different and can require a different approach. Detailing is the final step before the "finished" line and is key for a beautiful product.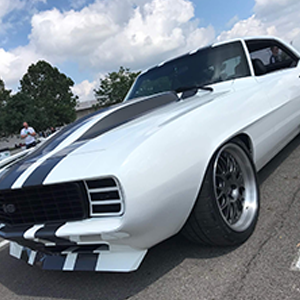 Paint
We have a state-of-the-art paint booth that allows us to produce beautiful paint jobs. We have partnered with PPG to use their high-end paint and products. This assures a long-lasting quality paint job for years to come.
---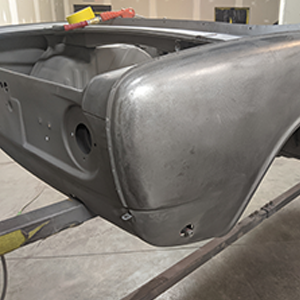 Sheet Metal
We specialize in the modification and reconstruction of vintage and classic car bodies. When modifying or restoring a vintage automobile, parts are often in a state of disrepair, missing or difficult to locate. This is especially true with rare makes and models. Using specialized tools, we are able to recreate any sheet metal parts that are missing, damaged, or badly rusted.
Restoration
Traditional restorations can be performed with a focus to completely restore or to preserve as many original components as possible throughout the course of the restoration. There are many styles of which a vehicle can be restored, any of which can be performed at the discretion, desire, or taste of a vehicle owner or restorer.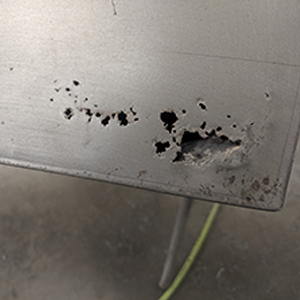 Rust Repair
Unfortunately, almost all vintage automobiles have rust damage. Repairing these areas is crucial before body work and paint can be applied. Often, replacement parts (panels) are unavailable, however we have the tools to fabricate a replacement panel.